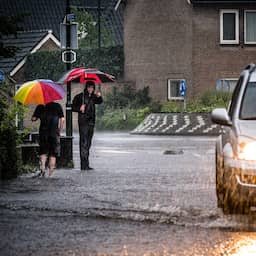 KNMI Weather Institute has announced code yellow for the provinces of Friesland, Groningen, Drenthe, Flevoland and Overijssel. There is a good chance of thunderstorms in the provinces.
The weather warning is in effect until at least 10 p.m. Wednesday evening. There are many thunderstorms in the northeast of the country. The showers are accompanied by hail and there is a chance of a lot of precipitation in a short time.
"Avoid open water and open areas, do not hide under trees. Follow weather reports and warnings," the KNMI warns.
Weerplaza also reports that traffic and outdoor activities may be hindered by the bad weather in the provinces. The weather bureau expects the last showers to resolve this evening and tonight. During the night it is quite clear.
Thursday is likely to be a thunderstorm-free day. The day starts foggy according to Weerplaza and later the sun breaks through. The afternoon temperature rises to 22 degrees at the sea to 26 degrees in the east. Locally, a single small shower may fall.
---