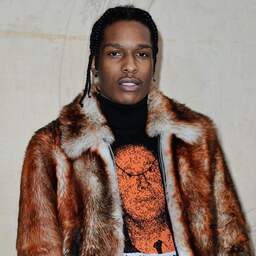 Rapper A$AP Rocky pleaded innocence in Los Angeles court on Wednesday in the case in which he is suspected of assaulting an acquaintance last year. That reports music magazine Rolling Stone.
Rakim Mayers, as the rapper is officially called, is said to have shot Terell Ephron with a firearm in November last year. Ephron was also formerly a member of the hip-hop collective A$AP Mob, to which Rocky also belongs.
Ephron had agreed with Mayers to settle a dispute, but according to his own account – without provoking anything – was shot several times by Rocky with a semi-automatic weapon.
A$AP Rocky was arrested at the Los Angeles airport in April for involvement in the shooting. He was released after paying bail of more than half a million euros.
Ephron sues for damages
Ephron states that he still has emotional problems as a result of the shooting and is demanding compensation from Mayers. He claims that much of the shooting incident was caught on camera.
Earlier, a police source told TMZ that video footage of the shooting had surfaced. If found guilty, Mayers could face nine years in prison.
---