Fans have been looking forward to it for over a year: the fourth season of Virgin River (2019– ). However, the expectations do not seem to be fully fulfilled, because criticism towards the series is growing on Twitter. The new storylines are especially 'unbelievable', it sounds. What exactly is going wrong according to the viewers?
NB: This article contains spoilers about Virgin River Season 4!
Unbelievable on several counts
The criticism is mainly focused around Charmaine's pregnancy. For example, it would be strange that she is still so thin and she is pregnant for a very long time: "Does Charmaine have the gestation period of an elephant?" And not only that, it is also not quite right with Mel's pregnancy, according to Twitterers. Especially that she gets to hear the gender so quickly is unbelievable: "With 8 weeks of pregnancy that is really not visible yet". Apart from the implausible points in the fourth season, many viewers also find the series more and more like a real soap. Yet the fans continue to watch.
What's in store for us in Season 5?
Although official plot details are yet to be released, protagonist Martin Henderson (Jack) already opens a small book about the new season. He calls the upcoming season "juicy", especially regarding the revelation that Jack is not the father of Charmaine's twins. The actor has already caught who the father is.
Because you feel like it can be who you think, but what's the more shocking choice? I don't know where the writers ended up, but the one I heard is really, really good. It's juicy.
Viewers will also hopefully find out in Season 5 whether Vince (Steve Bacic) is dead or simply passed out after Preacher knocked him unconscious for threatening to kill Paige (Lexa Doig), and whether the pair will take the blame for the death of Wes. Whether the makers of Virgin River have heard the criticism and want to make the story more believable in season 5 remains to be seen.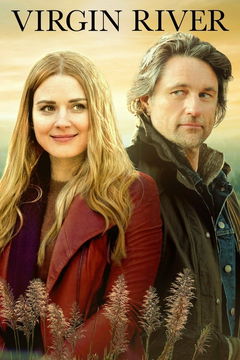 7.4 Watch on Netflix • An urban nurse moves to a remote area of ​​California and discovers that life in a village isn't as easy as she expected…
Image: Still 'Virgin River' via Netflix
---