Fortnite continues to make progress. Last weeks we already saw mega popular Marvel heroes, but now Goku and Vegeta are on the rise!
Within our community, Fortnite is starting to become the trend again. Since the no-build session it is more fun for 'us older people' (read 25 years and much older) to play. It started off with community members YazNL, Pethor and Jojanneke, but soon DaFalcon, Brotic, Martinspire and myself joined! Every month there are new events and then you can win new items with all the XP you collect from your playing sessions. My principle is that I don't spend any extra cash on the game, but unfortunately I really have to throw it overboard with this Dragon Ball Super addition. My god, how nice is that!
This epic victory together with DaFalcon. There you will see Goku in all his glory!
In the game you not only have the cosmetic addition of the characters, but there are also real quests that allow you to unlock items. There is a separate Dragon Ball tab. Unfortunately, you do have to spend V-bucks to unlock the characters and their transformations. After seeing them in action today, I must admit that they are very well put together. A kamehameha (Goku's well-known attack) is shouted from afar, leaving quite a trail of destruction in its wake. Epic to be able to do!
The game world now also includes Capsules from Capsule Corps. which also allows you to use the kamehameha yourself, whether you are Goku or not. In addition, you also get Nimbus at your disposal. That combination is really fantastic. With Nimbus you shoot yourself into the air and with your kamehameha you raze your enemy to the ground.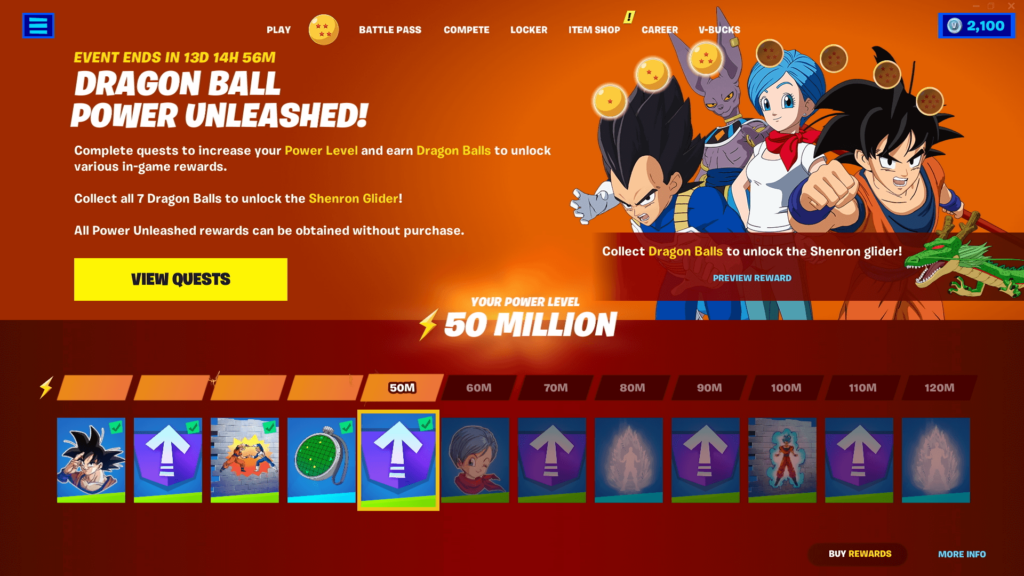 There are also new Versus boards where you are assigned a rival. It is very similar to the Bounty, but now it is just given a different look. It has also been announced that you can watch the entire Dragon Ball Super series in Fortnite at the Fortnite Festival.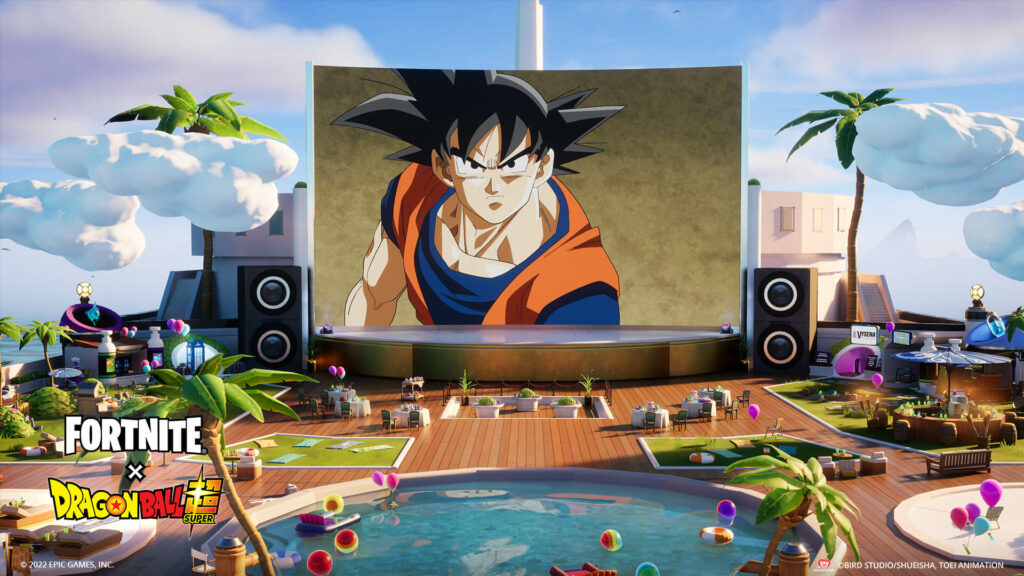 Of course one of the new emotes is the special Fusion Dance that is known from the series. That's what it looks like when you have them both.
---