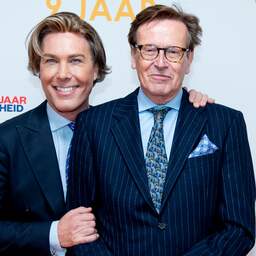 Frank Jansen wants to divorce Rogier Smit, but that is made impossible by the demands of his now husband. Rogier would demand 10,000 euros per month in alimony before signing the divorce papers, De Telegraaf writes.
The two will meet in court on Thursday to officially end a 21-year relationship. The couple has been fighting their divorce publicly for years, but it never came to the signing of papers. According to Jansen, this is because his ex makes it impossible for him.
"I have made several proposals to Rogier recently, but it is not easy to come to an agreement with him. He is now ready for his sixth lawyer. Rogier demands sky-high alimony, he wants me to pay him ten thousand euros a month." , says Frank, who finds it absurd that he should maintain his ex.
The two signed a contract with RTL a few months before their public divorce. Where they still received high viewing figures for SBS, the recordings for a new series went smoothly. According to Frank, Rogier claims that he has lost income due to the divorce.
"It is of course too crazy for words that I have to continue to take care of him at my age – and I don't intend to. I suspect that the judge will not make any decisions about the financial settlement of our marriage. We have to do that together I am very flexible and friendly in that respect," says Frank.
Rogier did not want to respond to the statements of his ex.
---