Since the second season of the HBO Max series Euphoria (2019– ) actress Zendaya not only has the role of Rue Bennett but also has an important behind-the-scenes role as a producer. Zendaya recently discussed her decision to part-produce the series and what she hopes to see in Season 3.
Season 2 of Euphoria was nominated for no fewer than 16 Emmys, one of which was nominated for Zendaya's acting performance. The young actress was informed of the happy news by both her mother and director Sam Levinson.
I got a nice call from my mother who was watching the Emmy nominations. Sam called me too. That's funny because the first time it happened exactly the same way.

Zendaya
Although Zendaya did not appear as a producer until the second season, she had already been given the freedom by Levinson to unleash her creativity on the series during the first season.
It felt like the right decision to be an official producer in the second season. The series has enabled me to not only come out of my shell as an actress, but also get behind the camera. It's a safe place where there are no bad ideas. I felt safe enough to speak out. I'm critical, but sometimes very shy so I don't say anything. Here I get my own responsibilities. I'm involved every step of the way, even editing, and that's really special.

Zendaya
Levinson and Zendaya have talked a lot about the character Rue. Their plans for Rue have often changed. Zendaya explains that she felt that the end of the second season needed to be handled differently than initially planned. She convinced Levinson that more positivity was needed in the world, especially during the pandemic.
It was important to find a way to end the season with love, forgiveness and friendship. The hopeful note of letting Rue embark on a path to sobriety and choose for himself was a big change in the scenario. This happened mid-season.

Zendaya
In the third season, Zendaya hopes to continue following the characters in their lives after high school. The actress would like to continue following Rue's road to sobriety and the chaos that ensues. Also, according to Zendaya, it would be interesting to see what choices the other characters make after their time in high school.
Season 2 allowed us to delve much deeper into the characters. I think we'll do this again in the third season. There is so much talent. I want to make sure everyone gets a chance to show that.

Zendaya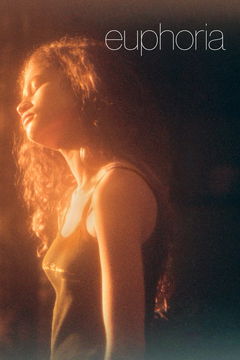 8.4
Image: Still 'Euphoria' via TMDb
---