Steven Bergwijn fully enjoyed the hat-trick he made for Ajax against FC Groningen on Sunday. According to the attacker, his performance is the result of feeling good again.
"It's the first hat-trick in my career. I've waited a long time for it, but all's well that ends well," Bergwijn told ESPN. The Orange international was released this summer by Ajax from his reserve role at Tottenham Hotspur.
"The fun is back, that's the most important thing. That came to the Dutch national team and I was well received here. I play again and enjoy the training sessions," said the former PSV player.
Bergwijn did not want to waste too many words on his Tottenham time. "It was an educational period and I'm glad I'm here now," was all he said about it. "We have to move on."
Steven Bergwijn made the Johan Cruijff ArenA cheer three times.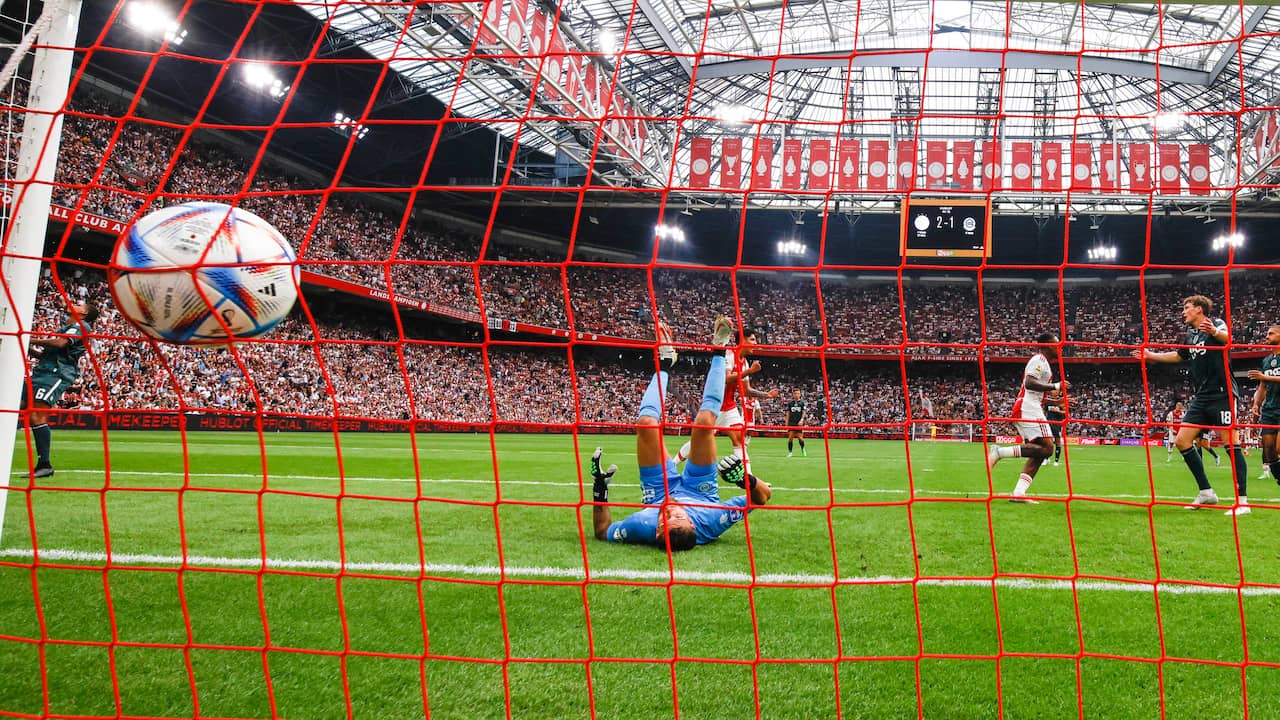 Steven Bergwijn made the Johan Cruijff ArenA cheer three times.
Photo: Pro Shots
'I just headed as loud as I could'
Two of Bergwijn's three goals came in the first half. At his second goal, he passed FC Groningen keeper Michael Verrips with a header, which is normally not his quality.
"I didn't look and just headed as hard as possible. I'm glad he went in," the native from Amsterdam said with a laugh about his goal, which was preceded by a good cross from teammate Antony.
Thanks to the victory over FC Groningen, Ajax shared the lead in the Eredivisie with six points from two matches. In a week, the team of trainer Alfred Schreuder will play against Sparta Rotterdam.
View the results, the position and the program in the Eredivisie
---