Stranger Things (2016– ) Season 5 will not introduce any new characters, according to brothers Matt and Ross Duffer, the creators of the series. The focus will be on the existing cast.
'Such a great cast already'
The brothers state that they have a great cast of characters and actors and every moment they spend with a new character takes time away from one of the other actors.
In addition, they let it be known that they like to shake up the story, but they will probably do so by changing the plot or adding a new monster. They indicated that they will do their best to resist adding a new character so they can focus on the original characters. Details about the plot are not yet known.
No release date announced for Stranger Things season 5
Seasons 1 to 4 of Stranger Things are now available on Netflix. A season 5 release date has not yet been announced. For a complete overview of all new movies and series that will soon be available on the streaming service, you can visit our Coming Soon page on Netflix. Or check out all the new offerings on New on Netflix.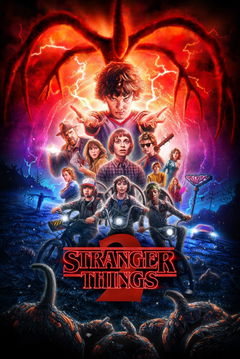 8.7
Stranger Things (2016– )
Watch on Netflix • After a little boy goes missing under very suspicious circumstances, mysterious things come to light in the fictional town of Hawkins, Indiana in 1980s, including secret experiments, supernatural powers and a strange girl.
Image: Still 'Stranger Things' via Netflix
---