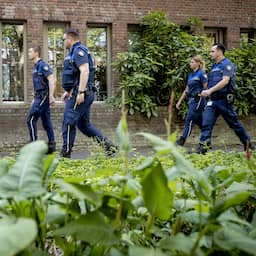 During a vehicle check, seven enforcers from the municipality of Zoetermeer were harassed and seriously mistreated by a group of about fifteen people in the night from Friday to Saturday. That is what a spokesperson for the municipality of Zoetermeer tells NU.nl. Police have arrested four people, possibly more.
Four boas suffered injuries, including a broken upper arm, head injuries, bumps and bruises. One of them has been taken to hospital for further care. The rioters also destroyed the enforcers' car.
During their shift, the municipal enforcers wanted to check a vehicle that was stationary at an intersection on the Vogeldreef in the Seghwaert district. "Then they were attacked by a group of about 15 people, including the occupants of the car and a group of people from the area," said the spokesman. A police spokesman confirms this and speaks of "an influx of people outside the car". After a short chase, the boas were mistreated, reports Broadcasting West.
"The enforcers had to use the emergency button for emergency assistance from colleagues and from the police. That must have been a terrible situation for them that has a major impact on the entire team," says Mayor Michel Bezuijen.
The officers have filed a complaint. "The people who have this violence on their tally will be dealt with severely," assures Bezuijen. "Violence against aid workers is absolutely unacceptable and intolerable."
---