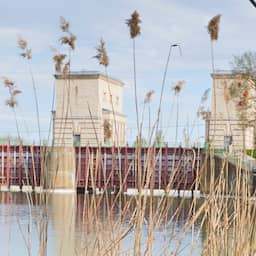 NU.nl regularly gives you an overview of the situation in Ukraine. This time: Russia's defense ministry claims on Saturday it destroyed a western-supplied HIMARS missile system and ammunition depot. Ukraine, for its part, says that in the region of the southern city of Kherson, another important bridge has been destroyed, making it difficult to supply Russian troops.
It would be a bridge of the Nova Kakhovka dam. This would have made it impassable for heavy military vehicles, writes the British Ministry of Defence. The precision attack is said to have taken place on August 10, but has only now been announced.
At the end of last month, the Ukrainian army also successfully bombarded a strategic bridge over the Dnipro River. The important Antonivskiy Bridge was so damaged that it can no longer be driven over. According to the British, the Russians are therefore increasingly dependent on two river ferries to supply their troops in the region.
Russia claims shutdown of HIMARS missile system
It is not inconceivable that the bridges have come under fire with the western-supplied HIMARS missile system. These missiles use precision munitions and have a range of about 80 kilometers. Russia says it destroyed such a missile system on Saturday. That would have happened in the vicinity of the city of Kramatorsk in the Donetsk region. An ammunition depot would also have been hit, according to the Russian news agency Interfax.
In the same region, according to the Tass and RIA Novosti news agencies, at least 170 Ukrainian soldiers would be killed in a Russian airstrike. died. Another 70 soldiers are said to be in Kharkiv in northern Ukraine killed. There are said to be about 300 wounded among the Ukrainian troops.
Another two cargo ships left
In the meantime, grain transports from Ukraine continue unabated. Two more cargo ships left on Saturday morning, the Turkish defense ministry said. This brings the total number of ships to sixteen. Thanks to last month's grain deal, according to the Ukrainians, 450,000 tons of agricultural products have already been exported.
This morning's two ships are carrying 12,000 tons of maize and 3,000 tons of sunflower seeds respectively and are on their way to Turkish ports.
---