The Grand Tour host James May has been hospitalized after a car accident while filming the Amazon series. The crash took place on the set of the car series while he was racing against Jeremy Clarkson and Richard Hammond.
Against a wall at 120 km/h
The 59-year-old presenter is said to have collided with a wall during a race with rally cars at a speed of about 120 kilometers per hour. He was driving a Mitsubishi Lancer Evo 8 at the time and had to be removed from the car by medical personnel. It is not entirely clear exactly how May could have collided with the wall. He may have braked too late.
At least one broken rib
The recordings are currently taking place in Norway, where the presenter had to go to hospital. May would have broken at least one rib and had to go with the ambulance to test for brain damage and other injuries. Fortunately, it turned out to be not too bad and the presenter was allowed to leave the hospital a day later. Once he's feeling better and fully recovered, he'll most likely rejoin the shoot.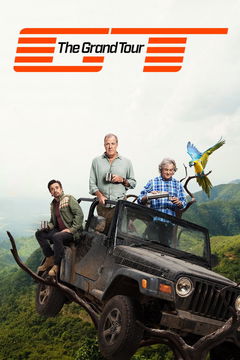 8.7
The Grand Tour (2016– )
Watch Prime Video • Jeremy Clarkson, Richard Hammond and James May are back with The Grand Tour. A program about adventure, excitement and friendship… if you accept that your friends are also the ones you find extremely annoying.
Crash before during Top Gear
It is not the first time that one of the three car-loving men has been involved in an accident. In 2006 it was Richard Hammond who faced death after he crashed a jet-powered dragster at more than 500 km/h during filming at the former RAF Elvington air base near York. Fortunately, both presenters can still tell it.
Image: Still 'James May: Oh Cook!' via TMDb
---