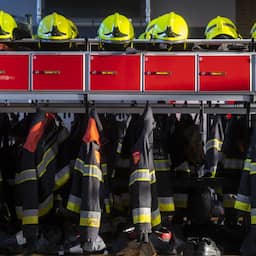 The fire brigade was pulled out en masse on Saturday afternoon for a fire in the forest near the Sorghvlietweg in Zwolle. The fire was brought under control fairly quickly, but due to the drought there was still a large scale up.
The first report of the fire came in around 2:45 p.m. A piece of 50 square meters was on fire. By 3:30 p.m., the fire brigade was already working to put out the fire. "Fortunately, it was not that bad," says Jan Wittenberg of the IJsselland Safety Region. "We did make a big effort, because there was quite a bit of wind and it is extremely dry, which means there is a chance of rapid expansion of the fire."
It is unknown what caused the fire. There were no injuries.
---