FC Barcelona immediately lost points on Saturday in its first game of this season in La Liga. The Catalans did not get further than 0-0 against Rayo Vallecano in Camp Nou with substitute Frenkie de Jong.
Robert Lewandowski scored early for Barcelona, ​​but his goal was disallowed for offside. Rayo Vallecano had the best chance in the remainder of the first half, but Marc-André ter Stegen kept Álvaro García from scoring.
Even after the break, Barcelona, ​​with De Jong coming in after more than an hour of play, did not manage to create any danger for a long time. On the other hand, Sergio Camello was close to the opening goal, but he shot wide.
In the final phase, Barcelona went on the hunt for a goal and the home team was close on a number of times. Lewandowski shot wide on a pass from De Jong and moments later missed again in the rebound after a bet by Pierre-Emerick Aubameyang.
Substitute Franck Kessié seemed to finally open the score two minutes before the end, but his goal was disallowed for offside. In stoppage time, Sergio Busquets received his second yellow card at Barcelona, ​​where Memphis Depay remained on the bench.
Debutant Robert Lewandowski is disappointed after a missed opportunity.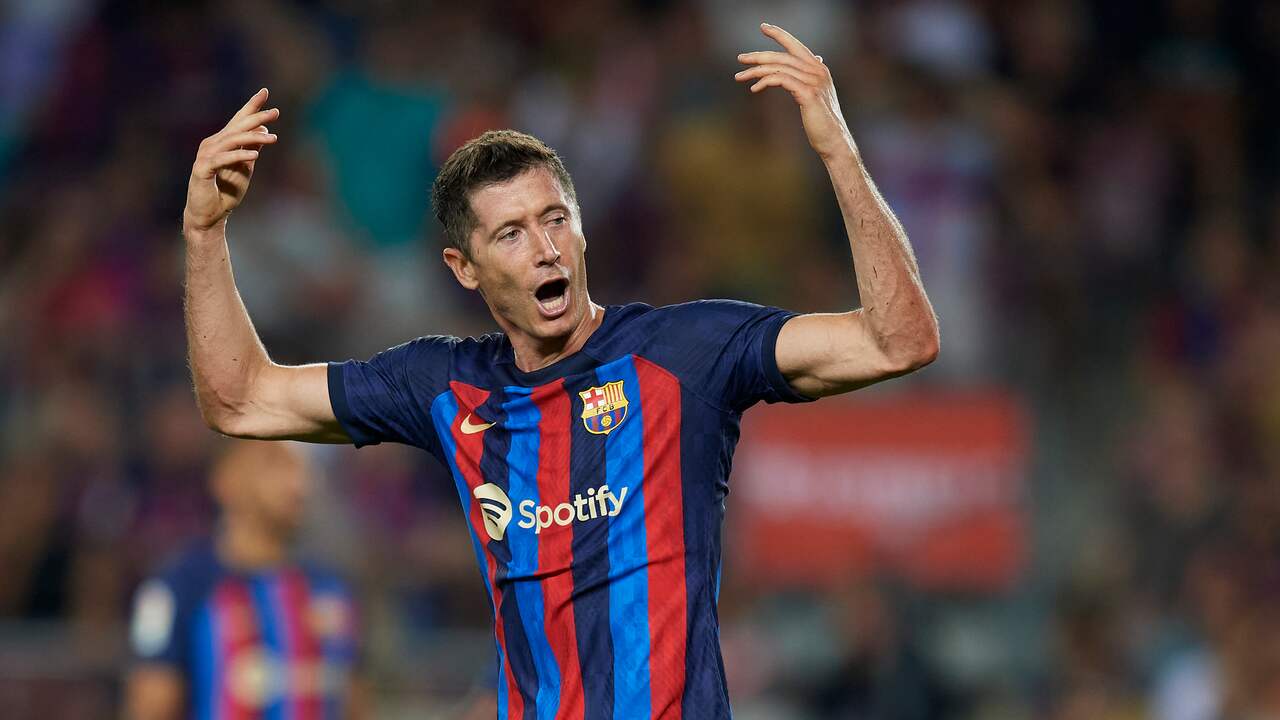 Debutant Robert Lewandowski is disappointed after a missed opportunity.
Photo: Getty Images
Barcelona could only register Lewandowski on Friday
Barcelona was only able to register the signings of Lewandowski, Raphinha, Kessié and Andreas Christensen for the new season last Friday. In recent months, the financially troubled club has worked hard to get everything done.
This allowed Lewandowski to make his official debut for Barcelona on Saturday. Christensen and Raphinha also had a base place, while Kessié came in more than fifteen minutes before time.
Barcelona recently came up with a number of constructions to meet the requirements of La Liga. The constructions generated hundreds of millions of euros in income, with which the club got rid of the negative spending limit of 144 million euros.
According to Spanish media, Barcelona also plans to reduce De Jong's hefty salary or to sell the expensive Orange international, but that has not happened yet. The midfielder has been linked to Manchester United and Chelsea for some time now.
---