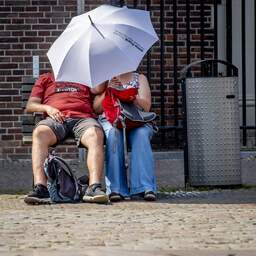 After a relatively cool night, the temperature shoots up quickly today. With the help of the sun, the mercury rises to a minimum of 30 and a maximum of 33 degrees.
In the Wadden area it is slightly less hot at 26 to 28 degrees, but due to the high humidity it feels warmer.
The sun continues to shine continuously. In the afternoon there is a weak to moderate easterly wind, force 2 to 4, which, however, hardly brings any cooling.
---