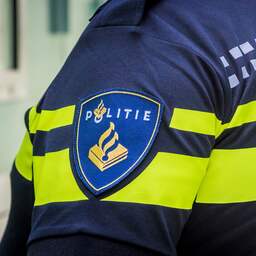 33-year-old American Eric T., who stabbed two police officers in Groningen on March 10 last year during a curfew check, was sentenced on Friday to seven years in prison and TBS with compulsory treatment. The court in Groningen finds attempted manslaughter and attempted aggravated assault proven.
The 22-year-old Justin de G. from Groningen was there and did not intervene when T. lashed out. His role was so small that the judge acquitted him of open assault.
T.'s sentence corresponds to the requirement of the Public Prosecution Service. The Public Prosecution Service previously demanded a prison sentence of 117 days against De G., equal to the pre-trial detention.
Both men were approached by the officers that evening, because they were cycling around the street without lights during the curfew. It was in force because of the corona measures.
The officer asked the American for his ID and was immediately stabbed in the face and neck. The victim was in mortal danger for some time. His female colleague was stabbed in the leg. A belt belt prevented her from sustaining stab wounds to her abdomen. T. and De G. ran away after the stabbing incident and left the bicycles behind.
T. said he wanted to protect partner
Both were located in northern France three days later. The judge noted that uniformed officers were attacked by T. in a life-threatening manner during their work. The American deliberately stabbed the neck and face to take out the officer.
T. said he wanted at all costs to prevent his partner De G., with whom he has had a relationship since 2018, from being returned to a mental health institution. The American afterwards showed no remorse and called his action "honorable", because he wanted to protect De G.. Both men did not care about the injured officers.
The judge endorsed the experts' conclusion that both men have reduced accountability due to mental disorders. According to the judge, T. remains a danger to society without long-term treatment with forced nursing.
---