Starting this week you can watch the brand new season of Locke & Key (2020– ). For anyone who has already seen the eight new episodes, the big question is: will there be a fourth season of the popular series about the Locke family? In this article we will discuss all the news about a possible new season.
Season 3 now available
Just when the Locke siblings think their troubles are finally over, Frederick Gideon continues to challenge them with his dark plans. As the trio attempt to reclaim their rightful ownership of the keys, Dodge returns to raise the stakes…
Will there be a fourth season of Locke & Key on Netflix?
Season 3 is slightly shorter with eight episodes than the ten episodes we are used to from season 1 and 2. That is also allowed, because the series will end after this season. The plan from the start was to make only three seasons, series creators Carlton Cuse and Meredith Averill previously explained. So there comes no fourth season.
Once we started working on the series, we felt that three seasons was the ideal length to bring the story of the Locke family and their adventures in Keyhouse to a satisfying conclusion. As storytellers, we are grateful that we had the opportunity to tell our version of Joe Hill and Gabriel Rodriguez's incredible story exactly the way we wanted. However, we keep the magic keys for our own personal use.

Serial makers Carlton Cuse and Meredith Averill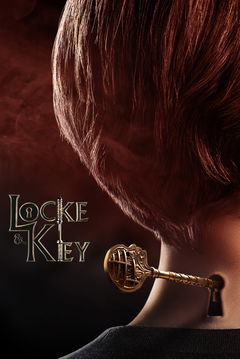 7.4 Watch on Netflix • 'Locke & Key' is based on the popular comic books and follows two brothers and their sister who move to their ancestors' house after their father's murder.
Image: Still 'Locke & Key' via Netflix
---