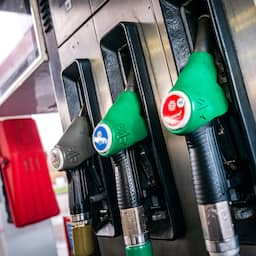 It sometimes takes some searching, but anyone who pays attention can refuel in Zeeland this week for less than two euros per liter.
This means that the petrol price will fall below the psychological limit again after a few months. According to DirectLease, one of the websites that closely monitor fuel prices, there were at least 26 Zeeland petrol pumps on Thursday where the customer pays just under two euros for a liter of Euro 95.
The cheapest stations are those of Mangnus and Sakko in Kapellebrug, which have to compete with lower prices in Belgium. Both charged 1,899 euros per liter on Thursday. Three Zeeland-Flemish gas stations are (just under) 1.94 euros: Aers at Kloosterzande and the Esso branches at IJzendijke (along the N61) and in Oostburg.
Above the Westerschelde, you can currently refuel at Wissenkerke for the best price. At Tamoil, the rate on Thursday was EUR 1,938 per liter, EUR 95, at neighbor Esso, EUR 1,939. Esso at Klein France in Goes is also just under 1.94 euros.
Schouwen-Duiveland nowhere below the border
On Walcheren the prices start at, rounded off, 1.99 euros (at TinQ on the Kanaalweg in Middelburg). On Tholen, only TinQ in Poortvliet is already under two euros (1,999). At Schouwen-Duiveland, not a single pump dives below that limit. Tango is cheapest at 's-Heer Arendskerke along the A58: EUR 2.01 rounded off.
The war in Ukraine in particular caused a huge increase in fuel prices. In April, the government lowered excise taxes to keep driving somewhat affordable. The fact that petrol is now becoming cheaper again has to do with falling oil prices.
---