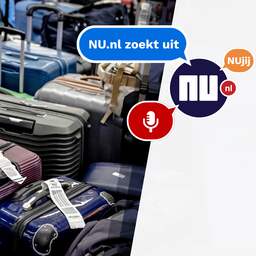 In the NU.nl seeks out podcast we are looking for an answer to questions that come in via the response platform NUjij. In this episode, Lieke Loman investigates whether innovations can solve the staff shortage at the baggage claim.
Do you have questions for NU.nl? Then you can always email us at [email protected] or you can respond via NUjij.
You can also subscribe to the NU.nl seeks out podcast for free. You can do that via Apple Podcasts, Spotify or your favorite podcast app.
---