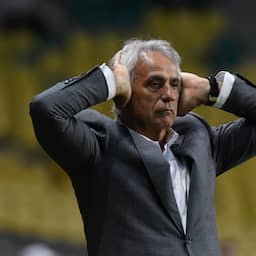 The Moroccan federation has ended its cooperation with national coach Vahid Halilhodzic, the association of the African country reported on Thursday.
Halilhodzic has been at odds with Hakim Ziyech in recent years, who has no longer made himself available. Recently, the elector settled his conflict with Noussair Mazraoui.
"Given the disagreements between the union and Vahid Halilhodzic, both parties have mutually decided to part ways," the union said in a statement.
At the end of this year, Morocco will participate in the World Cup in Qatar. Belgium, Canada and Croatia are the opponents in the group stage.
Halilhodzic is the only coach to have reached the World Cup with four different countries. But the Bosnian national coach only participated in the final round with Algeria in 2014. At the time, the curtain fell in the eighth final against the later overall winner Germany.
Ivory Coast (2010) and Japan (2018) also reached the World Cup under the care of Halilhodzic, but in both years the selector was fired a few months before the start of the final round.
The coach arrived in Morocco in the late summer of 2019, with which he qualified for the 2022 African Cup tournament. In it, the North African country was eliminated by Egypt in the quarterfinals.
---