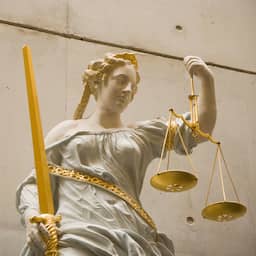 Three suspects of international drug trafficking and money laundering remain in custody for months. The men, aged 21, 28 and 73, were arrested at the end of June during a major police operation.
The police and the judiciary think that they have broken through an international drug network with raids on a caravan camp in the Mariahoeve district in The Hague, in Scheveningen and in Spain. The group would be responsible for trade and import and money laundering.
In the early morning of Wednesday, June 29, caravans and houses were searched. The police then took weapons, moneyadministration, cars, jewelry and other drug-related items.
The young, twenty-something from The Hague is already sitting since his arrest on June 29 in pre-trial detention, Wednesday his pre-trial detention was extended for another sixty days. The arrested seventy, also from the royal city, was immediately held for ninety days at his first arraignment.
The 28-year-old man who was arrested in Spain has since been surrendered to the Netherlands. Here the examining magistrate decided that he will remain in custody for at least another 90 days.
---