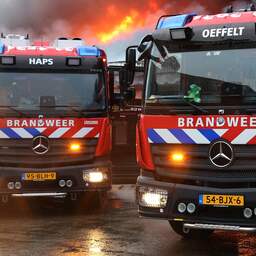 A truck was completely burned out on the Moezelweg in Rotterdam's Europoort in the night from Tuesday to Wednesday. The driver was taken to hospital by ambulance for smoke inhalation.
When firefighters arrived, the vehicle was already fully engulfed in flames. Several fire extinguishers were deployed to bring the fire under control, including a specialist foam fire extinguisher. It took an hour for most of the flames to go out.
There is nothing left of the truck. It is unknown how the vehicle caught fire.
---