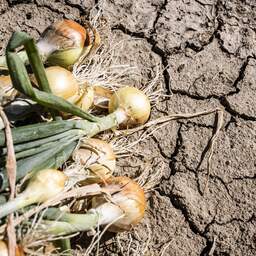 In all corners of the country there is a greater precipitation deficit than normal. As a result, there is drought. Here you can see how things are going in your region.
This is how great the precipitation deficit in your region is
Precipitation shortage almost every summer, but extreme this year
In the summer there is almost always a precipitation shortage in the Netherlands. According to Weeronline, there is a shortage of 116 millimeters in a "normal year" in mid-August. The national precipitation deficit was already above 240 millimeters earlier this week and can be called extreme.
The largest precipitation deficit in the Netherlands was measured at the monitoring stations in Westkapelle and Sint Kruis in Zeeland. The deficit is more than 300 millimeters in both places. This is apparent from data that LocalFocus has received from the KNMI about the situation at the beginning of August.
Friesland is also experiencing a major drought. However, the shortage is not that bad compared to other provinces. Monitoring stations in Sint Annaparochie, Joure and Bergumerdam all measured less than 110 millimeters of precipitation deficit.
Surface water for irrigation prohibited in some regions
Measures have been taken against the drought in some regions. For example, residents and companies in Central and West Brabant are not allowed to use water from ditches, streams and rivers for irrigating crops, for example, since Tuesday between 7 a.m. and 7 p.m.
From Wednesday, the National Heat Plan will apply throughout the Netherlands. With the plan, the health institute RIVM warns organizations, professionals and people in care about the persistent heat. This allows them to take appropriate measures.
---