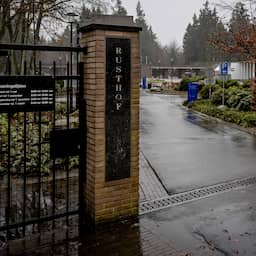 The municipality of Amersfoort is not required to provide the personal data of the group that held a séance at the Rusthof cemetery in Leusden to next of kin. The court in Utrecht determined this on Wednesday. The parents of two children who are buried there had asked for the information through the court.
A group of six people held a meeting at the cemetery in September, with the permission of the director of Rusthof. They said they conducted research into the energies of the deceased, including in the part where children were buried. The cemetery should not have given permission for the meeting.
The parents want to get in touch with the group for a conversation and to hold them liable for the damage suffered. The mother said she has had serious psychological problems since it became known that a séance had been held. It was mentioned that in her Islamic culture it is not allowed to summon spirits or devils at graves.
The group members absolutely do not want their data to be made public, partly because they are seriously threatened. "This case concerns a clash of rights (truth-finding versus privacy) and a balancing of mutual interests," said the judge.
"The preliminary relief judge must weigh up interests and judges that the safety aspect for the members weighs heavily. Although the interests of the parents also weigh heavily, this does not outweigh the interests of the group."
Several deceased reburied after seance
The matter came to light when a video camera containing videos of the seance was found in the cemetery. Several relatives have chosen to have their loved ones reburied at a different resting place. This is reimbursed by the municipality of Amersfoort. The next of kin also reported grave robbery.
The National Ombudsman concluded that it was not the right thing to do by simply giving permission for the séance. According to the ombudsman, there has been insufficient understanding of what allowing such an investigation can mean for relatives.
---