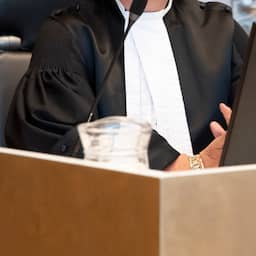 The judge has acquitted Robert N. (39) and Lukasz U. (40) for assaulting Krzysztof Malinowski in the summer of 2020. Lukasz U. will receive three months in prison because he left Malinowski, who was then in danger of life, helpless.
The forty-year-old Malinowski was found in August that year in a reed collar on the edge of the Sloterplas. He died that same evening of serious brain damage in hospital. Later it turned out that the man had been violently injured.
Later that year 2020, Robert N. and Lukasz U. were arrested. According to the Public Prosecution Service, they were part of a group of Polish men with whom the victim more or less lived together. The Public Prosecution Service demanded twelve years in prison against both men in June. According to justice, there is sufficient evidence that the men got into an argument with Malinowski, after which they kicked and beat him. They would then have left him in a tent on the waterfront.
No answer
The judge does not agree with that. "Despite the enormous efforts of the police and the experts and the very detailed file that has been prepared, the court is in the dark about how the victim got his injuries, when exactly this happened and who is or are responsible for it", he said. says the judge. "Was it the suspect or was it the co-defendant, were they both, or was it someone else or others who damaged the victim? The investigation is inconclusive."
For leaving Malinowski helpless, Lukasz U. has to go to jail for three months. "Given the circumstances, the court finds that the suspect must have been aware of the life-threatening danger the victim was in," said the judge.
In contrast to Robert N., Lukasz U. was not present in the courtroom. Het Parool reports that he fled after his earlier release.
---