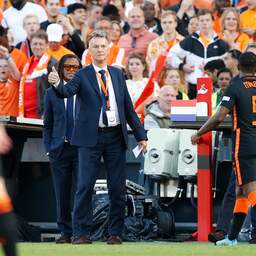 FIFA is considering starting the World Cup in Qatar a day earlier, on November 20. This is reported by, among others, news agency AFP and The Athletic. That would mean that the Netherlands-Senegal will not be the opening game of the global final round.
The Netherlands and Senegal will face each other on Monday, November 21 at 11:00 a.m. Dutch time (1:00 p.m. local time).
Initially, Qatar would host the tournament that day, but the organization would like to avoid keeping the planned fireworks show in daylight. Therefore, the game between Qatar and Ecuador (groupmates of the Orange squad) was moved to 7 PM local time.
Now Qatar would still play the opening game, on Sunday 20 November. A spokesperson for the KNVB says that "the union has heard that there is movement". The association has no further information. FIFA has not yet responded to the reports.
World Cup final is on December 18
The Orange squad will play its other group matches on November 25 (against Ecuador) and November 29 (against Qatar). The global finals will last until December 18, when the final will be played.
Most competitions continue until a week before the start of the World Cup. On Sunday 13 November, matches will be played in the Eredivisie.
---