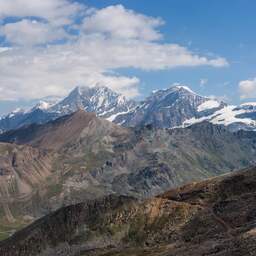 A 64-year-old Dutch mountaineer died on Tuesday due to a fall during a mountain climb in Switzerland, the Royal Dutch Climbing and Mountain Sports Association (NKBV) reported on Wednesday. It concerns the Maastricht Roland Knowam, according to the association one of the most experienced all-round climbers in the Netherlands.
Knownam and a climbing partner tried to climb a ridge of the Täschhorn, a 4,491 meter high mountain in the state of Valais.
Before the climb, the duo had left a mountain hut just after 3:00 am. At an altitude of 3,910 meters it went wrong. Knownam slipped and fell, he died on the spot.
According to the NKBV, the experienced Kennisam has numerous climbs, rock and sport climbing routes to his name. He has made several expeditions in Pakistan, Nepal and Greenland, among others. He was also active for the NKBV.
There have been more accidents among hikers in Europe's mountains this summer than in previous years. This is mainly due to a new group of inexperienced hikers, who are increasingly climbing the mountains, the NKBV sees.
---