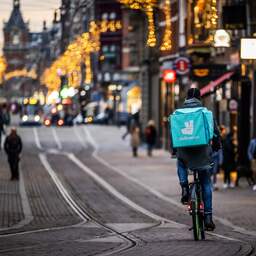 Meal deliverer Deliveroo plans to stop its activities in our country before the end of this year. The platform does not consider itself large enough in the Netherlands to make sufficient profit. Therefore, the company has started a process to leave.
Deliveroo operates in 11 countries and generates most of its sales in places where it is number one or two in the market. The meal deliverer only gets 1 percent of its turnover from the Netherlands.
"The company has determined that achieving and maintaining a top position in the Dutch market requires a disproportionate investment with uncertain long-term returns," according to Deliveroo.
According to operations director Eric French, the decision was not taken lightly. "We have enjoyed working with thousands of restaurants in the Netherlands and would like to thank consumers who have ordered from us and enjoyed their meals."
---