Worldwide there is great interest in prey (2022), the latest film in the Predator series. This is evident from the figures that studio 20th Century Fox announced today: the horror film had its best premiere ever last weekend on Hulu in the US and on Disney+ in the Netherlands.
Other useful Disney+ pages:
The Predator spin-off thus takes the place of best premiere of the streaming service. 20th Century Fox is based on the number of hours the film has been watched in the first three days. Disney+ and Hulu always keep concrete ratings to themselves, but it's clear that Prey is a huge success for them.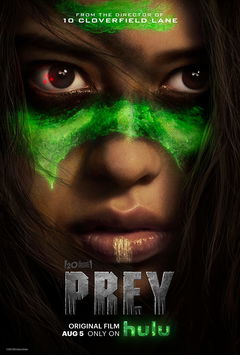 7.2 Watch on Disney+ • 'Prey' is set in the Comanche nation 300 years ago and is the story of a young woman, Naru, a talented, strong warrior.
The Predator is back in full apex hunter mode, invisibly chasing human prey across a field. Amber Midthunder plays Naru, a young Comnache woman and warrior who sets out to protect her people from the killing machine. She promises to kill him, but that turns out to be easier said than done…
Image: Still 'Prey' via TMDb
Text: 20th Century Studios
---