Positivity on Twitter? It doesn't happen often, but on the usually negative social media platform, viewers sound like The Sandman (2022– ) wildly enthusiastic. Netflix's brand new fantasy series is well received and has been "approved" by subscribers.
Other useful Netflix pages:
One calls it "Harry Potter for adults" the other emphasizes the fine acting of lead actor Tom Sturridge. Anyway, The Sandman clearly knows how to satisfy the viewers. The positive response was somewhat expected given the enthusiastic critics who praised the series already before its release. Yet it is still questionable whether viewers will appreciate a series.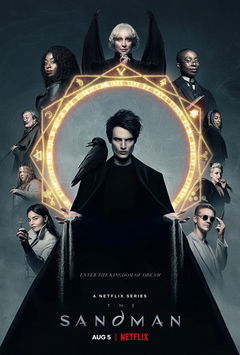 8.0 Watch on Netflix • Film adaptation of Neil Gaiman's popular comic book series 'The Sandman'. Morpheus, the Lord of Dreams, manages to free himself after 105 years of captivity by mortal humans on Earth.
In 1916, Morpheus, ruler of the dream world and one of the seven Endless, is captured in a bizarre ritual. He remains their prisoner for 106 years, but then Morpheus escapes and sets out to restore order to his kingdom of the Dreams. Once freed, he will realize that his troubles have only just begun.
Image: Still 'The Sandman' via Netflix
---