08 Aug 2022 at 20:59
Anne Heche was involved in a single-vehicle accident this weekend. The actress was so seriously injured that she was taken to hospital in critical condition. What exactly happened is still unclear. Witness statements do help. This is what is now known about the accident.
By Lara Zevenberg
The Dutch public has heard little from Anne Heche in recent years. In the nineties she became known for the soap opera Another World. She then starred in the films Donnie Brasco and series such as Ally McBeal and Nip/Tuck. The actress starred in a television series and a movie this year. Heche also became known for her relationship with Ellen DeGeneres.
Heche was seriously injured on Friday in a car accident in which her car crashed into a home. The actress suffered burns all over her body and had to be put on a ventilator immediately. Her condition is now stable, but much more has not been disclosed about her condition.
An eyewitness, who tried to get Heche out of the car, told people : "The car shot through the house and then caught fire almost immediately. A neighbor managed to get into the car and talk to her, and she said she was feeling really bad." A total of 59 firefighters were on hand to extinguish the fire and it took 65 minutes to get Heche out of the car, reports the Los Angeles Fire Department.
Miraculously, the owner of the house was not injured. And neither are her tortoises and dogs, says a neighbor. Photos show how part of the house was completely destroyed by the collision and the fire. The resident of the house was in shock, says the neighbor. The neighbors have started a fundraiser for the woman: together they hope to raise $100,000 to rebuild the house.
It is still unclear what happened, but eyewitnesses tell TMZ that Heche had bumped into a garage before. There is also video footage. Other images owned by the entertainment site show Heche's car driving through a residential area at tremendous speed. "She tore past a stop sign and all I could think was, oh no, she's going to kill someone soon," a source told People. The police have said they will not respond to these and other rumors about possible alcohol use by the actress and want to investigate first.
For now, it remains to be seen how the actress will recover from the accident. A spokesperson declined to comment on her condition. Her family has asked fans to pray for Heche.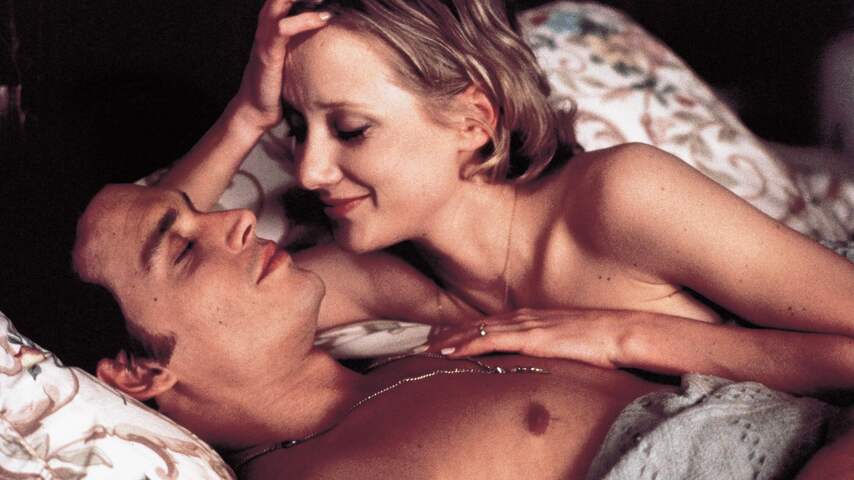 Anne Heche and Johnny Depp in Donnie Brasco.
Image: Getty Images
Read more about:
Movies & Series
---