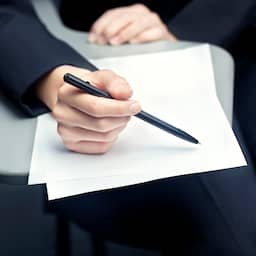 Broken promises and an eternal waiting list: hundreds of North Hollanders are still waiting for a caravan park and see their culture slowly disappear. Alkmaar caravan dwellers have therefore been campaigning all month and squatted twelve chalets for Ukrainian refugees last month. What has actually been achieved since the ban on the 'extinction policy'?
The caravan culture has been an intangible cultural heritage since 2014 and a recognized form of living since 2016. But until four years ago, municipalities let caravan centers 'extinct' in order to reduce the number of pitches to zero.
The European Court of Human Rights and the National Ombudsman ruled in 2018 that municipalities' 'extinction policy' for caravan camps was discriminatory and should be abolished. Municipalities have now had four years to develop a new and better policy, but there has been no increase in the number of caravans in almost all regions.
After the ban, only Hoorn has enriched its caravan site with eighteen new pitches. An extension to the Zomervaart is now being worked on.
According to caravan dweller Janus Blouw, Hoorn is an exception. "It is one of the few municipalities that has taken steps in the past twenty years. That did not go smoothly, but we have gone from 25 to 53 pitches. Last month it was decided that thirteen more will be added in the coming years."
In the municipalities of Alkmaar, Heerhugowaard, Haarlemmermeer, Haarlem, Amsterdam, Den Helder and Purmerend, no additional pitches have been added in the past four years. "The government has not imposed any legal obligation for this," the municipality of Alkmaar responds. All the municipalities surveyed say they are working on a new policy.
In 2019, the municipalities in the Alkmaar region commissioned research to gain insight into the housing demand. That report was delivered in 2020, but no new policy has yet been rolled out.
Thirty-five years ago it is number of pitches in Alkmaar halved. There are currently 35 pitches at three different locations. As early as 2007 and again in 2018, the municipality of Alkmaar promised to create additional pitches in the Vroonermeer. A sop, it turns out, given that promise has still not been fulfilled.
The location that the municipality has in mind, the Triangle in Vroonermeer, will certainly not be available for the next three years. "First, the school and daycare located there must be demolished and moved." According to the municipality, there are 87 registrations on the waiting list. "There is no deadline to indicate when one or more pitches will become available."
Alkmaar caravan dwellers involved twelve chalets in protest at the end of July, intended for Ukrainians. After the responsible alderman again indicated that he 'will make every effort to provide more pitches within three years', but 'couldn't promise anything', some of them decided to move to a meadow in Sint Pancras and to continue the action there.
"We've been promised all kinds of things for 35 years. So many aldermen have made promisesbut nothing always happens," said an angry Willem Vermanen.
But there too the group of the congregation had to leave. The owner of the pasture would otherwise penalty of 50,000 euros get imposed. They have now set up camp on the Olympiapark along the western ring road from Alkmaar.
Lawyer Vasco Chorus represents the caravan residents and thinks that the attitude of the municipality is bad blood. "I expect stronger actions to follow and municipalities to underestimate this a bit. This way of life is really part of their cultural identity. The patience is running out. If something doesn't change soon, I think the community is going to explode."
A little further in Dijk en Waard the situation is no different. Hendrikus Soering has been waiting for more than fourteen years for a location with his parents on the caravan site. He is now forced to live in a house in Alkmaar. "They promise everything, but nothing happens. I am on a waiting list, but if nothing is added, the list remains the same."
According to the municipality, that list now has 40 waiting people, but there are no plans to expand the number of pitches in Dijk and Waard.
His brother Leo has been on the now useless waiting list for almost twenty years. "In my case it has been very mean. I am one of the oldest young people who still has no place. We used to work with a waiting list, but when places became available, the municipality decided to sell them in a closed bid to the highest bidder ."
This made it practically impossible for him to buy the vacant caravan next to that of his parents. "Now someone from another camp has come in who could offer more than me. So that list is no longer useful to you."
In the past, the Heerhugowaard pitches were managed by the municipality, but now a housing association holds sway. "Woonwaard no longer wants to rent it out, but sell it. If someone dies, the person with the most money gets the pitch. I've been on a waiting list for twenty years, but as a result I have no right to a caravan. I now rent privately, but that is so expensive that I might as well go and live in a hotel. At least then you have a cleaning lady."
Chairman of Woonwagen Belangen Haarlem Paulien Heesbeen is committed in all sorts of ways to protect the caravan culture. "We are often labeled as criminals, but we also just work and pay taxes just like everyone else. most discriminated against group in the Netherlands, but this concerns intangible cultural heritage. Living on a caravan site as a family is a protected form of living."
After four years of sitting around the table, the community has finished talking. "Indirectly, the extinction policy continues. Developments are continuously delayed and lifted over the municipal elections. A new alderman then has the responsibility and you are back to square one."
The community is frustrated that municipalities and housing associations make chalets and homes available to Ukrainian refugees almost effortlessly in a short period of time, says Heesbeen. "Half neighborhoods are now being built up from the ground, while there is a huge housing shortage. Not only for caravan dwellers, but also for starters, students, status holders and other refugees. After twenty years of promises, everyone is fed up – the cake is gone."
---