The Sandman (2021– ) has only just been released, but the makers of the new Netflix series are already on season 2. Although Netflix has yet to give the official green light, work is already being done on the script, producer David S. Goyer in an interview with Den of Geek.
Work on season 2 already started
The makers therefore have faith in their fantasy series and want – if Netflix extend The Sandman – to start the story on time. When Goyer is asked how they are going to go about it this time, the executive producer emphasizes that it will be easier this time.
In some ways it's easier because we've taught the audience the basic ideas. We have shown how the dreaming life can affect the waking world.

David S. Goyer, Executive Producer
Depending on ratings season 1
Whether a second season will actually come, at Netflix always depends on one factor: the viewing figures. If enough subscribers give the series a chance, an extension seems inevitable; especially given the generally positive response from viewers and an enthusiastic score of 8.1 on IMDb. The series is therefore clearly in the taste, yet it is Netflix that will ultimately decide whether The Sandman is allowed to continue. This is how the makers of . worked Cowboy Bebop (2021) was also working on the script for season 2 when the streaming service canceled the series.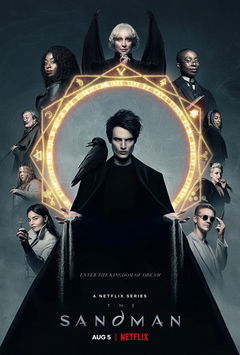 8.1 Watch on Netflix • Film adaptation of Neil Gaiman's popular comic book series 'The Sandman'. Morpheus, the Lord of Dreams, manages to free himself after 105 years of captivity by mortal humans on Earth.
Image: Still 'The Sandman' via Netflix
---