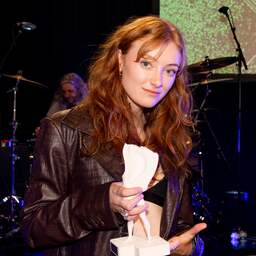 Singer Froukje has to get used to the irregularity of her busy artist life. She said that on Monday in conversation with fellow singer Wende Snijders during the NPO Radio 1 program Kunststof.
Twenty-year-old Froukje is currently experiencing her first summer as an artist, complete with tours and performances at festivals. She especially finds the lack of rhythm in that new artist's existence difficult.
"I have to get used to the irregularity," said Froukje Veenstra, as her full name is. "I don't have much rest or routine. I have to figure out how to do that."
"A show of mine only lasts an hour, but that's so intense," she continued. "We can now do that. We play the same set all summer long, but it is quite tiring. After a show I need time to make room for other things."
Greater Than Ik, Froukje's first song, was released in early 2020. The singer is very popular, especially among young people. In 2021 she won the 3FM Talent Award.
---