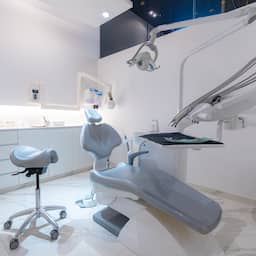 Colosseum Dental, a dental company with 120 branches in the Netherlands, has paid ransom to hackers after it was revealed last week that it had been attacked with ransomware. The company's files were locked by the attack, forcing all practices in the Netherlands to close. They are expected to reopen this week, the company announced.
The amount of ransom paid has not been disclosed. "Only in this way were we able to minimize the risk for all involved in such a short period of time and restore practice relatively quickly," explains Colosseum Dental. The company's practices outside the Netherlands were not affected by the attack, and therefore did not have to close last week.
The chain has a total of 800 dental practices in Europe, of which more than 130 are in the Netherlands and Belgium. The dentists treat approximately 600,000 people annually. The company apologized and said it regrets "that this cyber attack has disrupted our duty of care for our patients so seriously".
The dental chain has reported the attack to the police and has also reported the attack to the Dutch Data Protection Authority. It is required by law to report possible privacy violations to the government privacy supervisor.
---