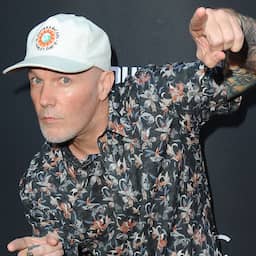 Fred Durst is married for the fourth time. The singer of Limp Bizkit has given the yes to Arles in Los Angeles, reports TMZ on the basis of a marriage certificate.
It is not known when the 51-year-old Durst and Arles got married. Marriage certificates of famous people in California are only partially accessible. It is known that Arles has adopted the singer's surname.
The two have been dating for several months. In May, Arles danced onstage with Durst at a performance in Pennsylvania.
Durst's third marriage, to Ukrainian Kseniya Beryazina, ended at the end of 2019 after six years. Before that, the singer was married to Esther Nazarov for several months. He also previously gave the yes to Rachel Tergesen, the mother of his 22-year-old daughter. Durst has a son with another woman.
---