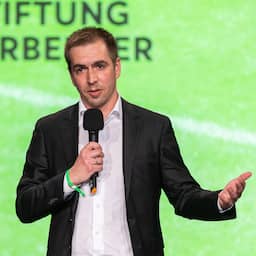 Philipp Lahm hopes that Germany's players will speak out against the human rights situation in Qatar at the end of this year during the World Cup. The former defender of 'Die Mannschaft' and tournament director of the European Championship 2024, in any case, will not go to the global final tournament.
"As a player you can no longer ignore it," says 38-year-old Lahm in conversation with the German kicker. "I am not part of the delegation myself and don't feel like flying there as a fan. Then I prefer to follow the tournament from home. Although it would of course have been different if I could have done something there in my position."
It is not the first time that Lahm has spoken out against Qatar as the host country of the World Cup. The German has already said several times that he finds it strange that the emirate has been designated as host. The country is regularly criticized for its human rights situation.
"Human rights should play the biggest role in the awarding of a tournament," says Lahm. "If a country that performs the worst in that respect is allowed to host the World Cup, you do think about the criteria used in the allocation."
"Human rights, sustainability, the size of the country. None of those factors seem to have played a role. This should not happen in the future."
Lahm played 113 games for the German national team in his career. The former Bayern Munich player became world champion with Germany in 2014 as captain. The World Cup in Qatar will be held from November 21 to December 18.
---