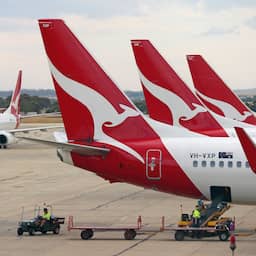 Airline Qantas has asked executives to help with baggage handling full-time for three months. This is how the Australian airline hopes to do something about the staff shortage, writes BBC based on a memo.
The company is looking for at least 100 volunteers to help in shifts at Sydney and Melbourne airports. Duties include loading and unloading luggage and driving the vehicles that transport the luggage to and from the aircraft.
Executives who choose to carry suitcases do not do this in addition to, but instead of their normal work. Any volunteers must be able to handle suitcases weighing up to 32 kilograms.
Qantas office staff have previously worked at the airports during holiday periods. The new call underlines once again the enormous staff shortage at airlines.
Qantas had to cancel more than 8 percent of its domestic flights in June due to the problems. This made it the least reliable company in the country.
---