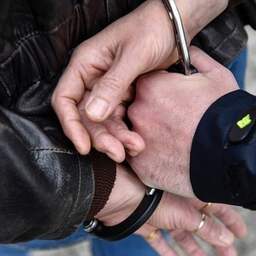 A man (34) was arrested in Schoondijke on Saturday afternoon after he caused a lot of dangerous situations on the road. He also drove a vehicle that does not meet the legal requirements and that had not been inspected. The man also did not have a valid driver's license.
Surveillance officers saw the car driving around 3.15 pm on the Rondweg in Oostburg. The driver increased his speed and went wrong driving on the Maaidijk. He then continued on the parallel road in the direction of Schoondijke. The officers had to drive 140 an hour and were still unable to keep up with the man. The speed limit there is 60.
A while later, the car was found without occupants in the Lange Heerenstraat in Schoondijke. The suspect was arrested at a warehouse on tips from some witnesses. The suspect was transferred to a police cell complex where he was interviewed by the police. The man has since been released.
The officers present checked the license plate of a car in the shed after the arrest. That license plate turned out not to belong to the car, so the officers decided to check the other vehicles as well. They found two quad bikes whose identification numbers had been defaced. They have been seized for further investigation.
While the towing company was busy lifting, the Terneuzen owners came to take a look. It was about a man and a woman. The woman hindered the officers and the tow company in their work. She was arrested and resisted. That's why the officers had to use force. Then the man interfered and did not comply with the police order to keep his distance. The man was also violently arrested.
Both were transferred to a police cell complex and fined. The man and woman have since been released.
---