Cody Gakpo does not expect to provide clarity about his future at PSV before the transfer deadline has passed. Also achieving Champions League football will hardly influence the choice of the attacker.
"If we make it to the Champions League, it may be more likely to stay, but even then all options are still open. My choice will not depend entirely on that, but of course it plays a small part," said Gakpo on Saturday evening after PSV FC Emmen against the NOS.
The 23-year-old Gakpo contributed to a 4-1 win in the first Eredivisie game of the season with two goals. During the game in the Philips Stadium, just like at the end of last season, Gakpo was loudly sung to by the home crowd.
"That is something very beautiful for me as a boy from the city. They already started it at the end of the season last year and it certainly touches me," says Gakpo, who still has a contract in his hometown until mid-2026.
Cody Gakpo was accurate twice against FC Emmen.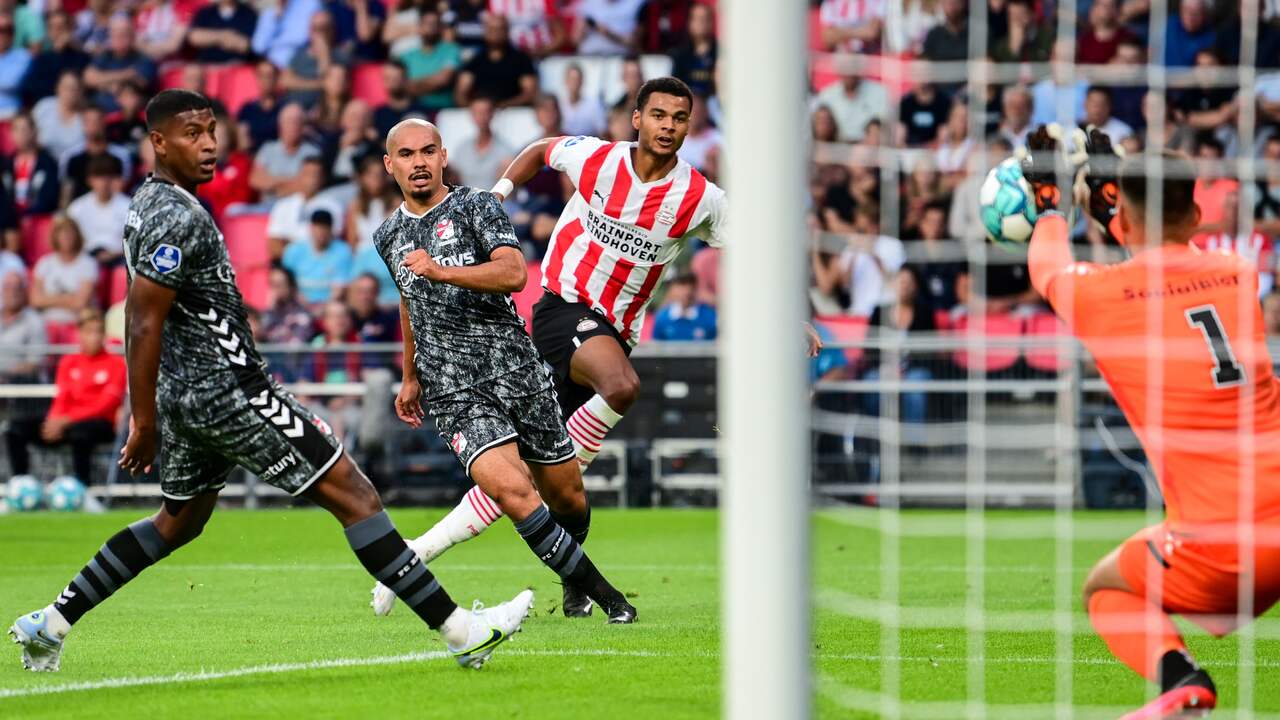 Cody Gakpo was accurate twice against FC Emmen.
Photo: ANP
'Wanted to score my third goal'
Gakpo was taken off the side against Emmen half an hour before time with a view to the return in the third preliminary round of Champions League against AS Monaco. The attacker looked disappointed when he had to leave, but understands the choice of trainer Ruud van Nistelrooij.
"As a player you always want to stay as long as possible and in this case I also wanted to score my third goal. The coach changed with a view to Tuesday and then it is a logical decision. That just doesn't make it any less unfortunate."
The duel with AS Monaco starts on Tuesday at 8.30 pm. With a win, PSV will compete with the Belgian Union or the Scottish Rangers FC in the play-offs for a place in the main tournament of the Champions League.
View the results, the position and the program in the Eredivisie
---