Fans love Martin Henderson as loyal bar owner Jack Sheridan in Virgin River (2019– ), but the actor himself appears insecure about his performance. Henderson reveals that he had many feelings of doubt during the filming of the series and even now, during the filming of the fifth season, he still struggles with uncertainty.
Filming for the fifth season began almost immediately after the release of the highly anticipated fourth season of Virgin River. Henderson will of course be seen again as Jack. The actor is currently in Vancouver, where the shooting takes place.
I didn't sleep a wink last night. I've been in the business for 34 years and yet it doesn't matter. Obviously this series is doing well, yet there is a part of my mind that is filled with doubt because I don't know if I can do it. I think so far I've looked sad at the right times and happy at other times. I think I still have my job!

Martin Henderson
Netflix has made major changes, both in front of and behind the scenes at Virgin River. The fifth season will mean a new storyline, but also a new production manager. Production manager Sue Tenney, who has been leading everything since the first season, will be replaced by Partick Sean Smith. Smith is known for his work on Chasing Life (2014–2015).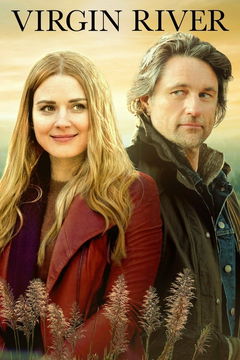 7.4 Watch on Netflix • An urban nurse moves to a remote area of ​​California and discovers that life in a village isn't as easy as she expected…
We are currently working hard on the new season. The new episode is expected to be released on Netflix in the summer of 2023.
Image: Still 'Virgin River' via Netflix
---