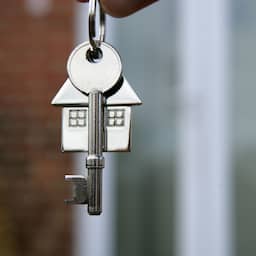 The sale of his Wassenaar villa does not hurt Shell CEO Ben van Beurden. He put the mansion up for sale at the end of last year and sold it a few months ago with a profit of 2.25 million euros.
The Shell director picked up Villa Berkenrode in Wassenaar in 2014 for just under 4 million euros. He bought it at the time from a former colleague at Shell, who was fired after a scandal involving overestimated oil reserves.
Now, eight years later, Van Beurden is collecting 6.25 million for it. A nice premium, but still slightly less than the asking price in December. The villa was then put up for sale for 6.5 million euros. This happened shortly after Shell announced that it was leaving for England.
The new resident of Berkenrode is a real estate investor. It has no less than nine bedrooms, five bathrooms and a sauna at the Groot Haesebroekseweg. The villa measures 680 square meters of living space and has a guest house of 70 square meters. The garden is 5750 square meters in size.
Until a few years ago, Groot Haesebroekseweg in Wassenaar was known as the most expensive street in the Netherlands. That title is now reserved for the Konijnenlaan, just down the road in Wassenaar.
---