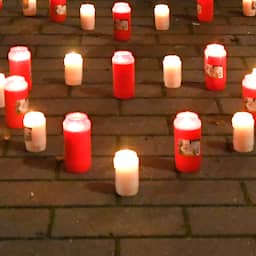 On Monday 15 August, the residents of the nursing home for Indo-Dutch and Moluccan Dutch Rumah Kita in Wageningen commemorate with their families and other interested parties the capitulation of Japan and the official end of the Second World War for the Kingdom of the Netherlands. Because of corona, there was only a modest commemoration for two years.
For many residents, this date marked the beginning of the end. The Second World War officially ended in the Dutch East Indies on 15 August 1945. Then began a war of independence that led to the Republic of Indonesia. In the years after 1945, many Indo-Dutch and Moluccan soldiers left for the Netherlands with their families.
They had survived the war but lost status, home and motherland. In the Netherlands they built a new life in peace.
Rumah Kita, located on Square 15 August 1, commemorates every 15 August all victims of the Japanese occupation in Asia, both civilians and military. The commemoration begins at 10:30 am in the restaurant. Interested parties are welcome from 10 a.m.
The commemoration consists of lighting the fire, laying flowers and speeches by Wageningen mayor Floor Vermeulen and guest speaker Alisa Roos on behalf of the second generation.
During the second part of the ceremony, the tattoo is blown, followed by one minute of silence and the singing of two couplets from the Wilhelmus. A resident of Rumah Kita raises the flag and wreaths are laid at the monument in the garden of Rumah Kita. Afterwards, residents, family and interested parties can also lay flowers at the monument and coffee is drunk together in the restaurant.
---