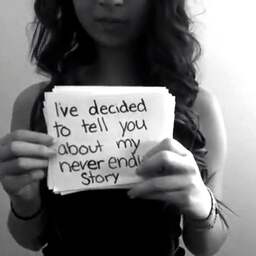 A Canadian jury found the Dutchman Aydin C. guilty on Saturday afternoon (local time) of blackmailing Canadian Amanda Todd online. The then 15-year-old girl took her own life in 2012 as a result of so-called sextortion (extortion with sexually tinted images).
A video she posted on YouTube in which she expressed her despair made her business world news.
In that video, Todd tells her story using cards with lyrics on them. It can be read that she was blackmailed for years with a photo of her breasts. He turned her into a man when they were webcamming. Partly because of that photo, she was bullied and abused by classmates for years.
The video was shared many times after Todd's suicide in October 2012. The world was shocked. Todd quickly became the face of sextortion, a form of blackmail in which a blackmailer threatens to put someone's nude images online.
According to prosecutors in Canada, C. was the one who harassed Todd online. He was already convicted in the Netherlands in 2018 for digital stalking and extortion of 33 people. That earned him ten years and 243 days in prison, the highest possible sentence he could receive.
In Canada, C. was suspected of extortion from Todd, among other things, but he is not on trial for her death. According to Canadian prosecutors, he used as many as 22 different accounts on multiple social media platforms. With that, he harassed Todd for about three years. C. has maintained his innocence.
---