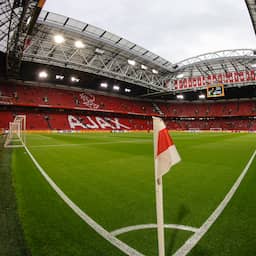 Ajax will collaborate with CF Pachuca, a football club that plays at the highest level in Mexico. On the club website, Ajax announces that the partnership is mainly aimed at 'scouting and development of football talent'.
Pachuca, which has won six national championships for 121 years, included former Ajax striker Darío Cvitanich. The Argentinian came to Ajax in 2008. After an unsuccessful period in Amsterdam, he was leased to Pachuca in 2010.
Pachuca later did business with PSV twice. It resulted in a transfer from Hirving Lozano to Eindhoven in 2017. A year later, midfielder Érick Gutiérrez made the same move.
According to Pachuca president Armando Martínez, his club is very similar to Ajax in certain ways. "We are also a club that works a lot with the youth academy. Currently, 70 percent of our first team consists of boys who have emerged from our training."
"You can see that we have the same idea", Ajax' technical manager Klaas-Jan Huntelaar responds. "We are looking for a partner on another continent and that's how we ended up with Pachuca. As Ajax we can share a lot of knowledge. And for us it is very important to keep an eye on what is going on on other continents."
According to Ajax and Pachuca, the collaboration also ensures that the clubs can exchange players more easily. "We believe that more Pachuca players will play in the Netherlands in the future," says Martínez, who expects this to happen quite soon. "The cooperation will be even better if football players start playing here. And why not think of a future in which Ajax players come to play at Pachuca."
---