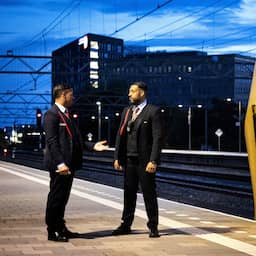 The unions give NS a week to agree to the collective labor agreement requirements. If this does not happen, actions and strikes will follow in the short term. "The willingness to take action among the staff is enormous," says FNV director Henri Janssen.
The unions demand, among other things, a good salary and more efficient rosters for the employees. "The employment conditions at the NS have been under pressure for years. People have to be able to reach the finish line in a healthy way. But we see that the work pressure is extremely high, the same applies to the outflow of employees," says Janssen.
The FNV director does not want to say what actions the union may have in store. "It can go in all directions and that means that completely shutting down train traffic is also one of the options."
The union also sees that the NS does not get the vacancies filled, as a result of which, for example, trains are cancelled. According to Janssen, a decent collective labor agreement is therefore necessary to turn the tide. Only then can NS be able to hire more people and stop the exodus.
---