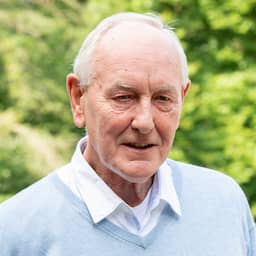 Today the consultation between Prime Minister Mark Rutte, three cabinet members and ten farmers' organizations starts. The conversation is led by former minister Johan Remkes and takes place at a secret location for fear of demonstrating farmers. Chairman Sjaak van der Tak of LTO Nederland is the spokesperson on behalf of the large farmers' organisations. Agractie and Farmers Defense Force (FDF) will decide later whether they will still join. "We are happy that the conversation has started," said a spokesperson for Remkes.
"It is clear that there has been a breach of trust in recent weeks," said Remkes' spokesperson. "It is good that a conversation is now being started. We cannot stand with our backs to each other. Hopefully this is the start of a dialogue. Everyone can put forward what he or she wants. And there will be the cabinet to respond."
Earlier, Remkes wrote in his letter of invitation that he does not have the illusion that "with a few conversations the cold will be gone and people agree on the path forward". He hopes that "it will be possible to build up some mutual trust again". In this way he wants to find a solution for "the problems and challenges this country faces".
Remkes emphasizes time and again that he is not a "mediator", but a "neutral discussion leader".
Conversation in secret place to exclude security risks
The location of the meeting has not been disclosed so that "everyone feels safe", the spokesman said. The fear is that radical farmers with tractors will come to disrupt the conversation.
The cabinet sits down with four people: in addition to Prime Minister Rutte, there will also be Minister Christianne van der Wal (Nature and Nitrogen), Minister Henk Staghouwer (Agriculture) and Minister Mark Harbers (Infrastructure and Water Management).
The farmers are represented by the spokespersons of ten organisations. These are smaller organizations such as Biohuis and Caring Farmers. They presented the Green Farmers Plan to the cabinet at the beginning of July. "You are the forerunners in a model, however it can be," said Staghouwer at the presentation. "This is where we want to go," Van der Wal responded.
It is expected that the conversation with these organizations will be easy. It is more important for the cabinet to re-enter discussions with the organizations represented by LTO chairman Van der Tak. On Wednesday evening, after hours of consultation, he was appointed as their spokesperson by other farmers' organizations.
'It is important to us that we are a unit'
Previously, the relations between the opponents of the nitrogen policy had been thoroughly disrupted. This was because Van der Tak decided without consultation to accept Remkes' invitation to come and talk. The leader of Farmers Defense Force, Mark van den Oever, dismissed this as "treason".
After the consultation in Nijkerk on Wednesday evening, the ranks appear to be closed again. Van den Oever emphasized afterwards that he still agrees that Van der Tak will talk. According to him, clear agreements have also been made. "It is also very important for us that we are a unit," said the FDF leader in Nijkerk.
Agriculture foreman Bart Kemps announced on Thursday afternoon that he has had telephone contact with Rutte and Remkes in recent days. According to him, this did not yield any new insights. Kemps is now also waiting for 'feedback' from Sjaak van der Tak, he told his supporters in the video message.
Later talks with nature organizations and agro-industry
This afternoon the cabinet members will also speak with ten individual farmers whose names are not being shared for privacy reasons. These are farmers who have put forward striking ideas or views in recent months.
The talks will continue next week. The nature organizations are the first to visit, followed by local and provincial authorities and representatives of the business community. Friesland Campina, the Agrifirm agricultural cooperative and the trade association of animal feed manufacturers Nevedi have, according to de Volkskrant already indicated that they will not accept the invitation.
---