After the disappointing news that Warner Bros batgirl off the release agenda, there is now also a bright spot for the DC universe. The release date of Joker: Folie á Deux (2024), the sequel to joker (2019), is known.
The new action film starring Joaquin Phoenix and Lady Gaga will be released in the first week of October 2024. That moment had been on the agenda as a then-untitled DC movie event for a while, and unsurprisingly, the studio has reserved that date for a major project like the second Joker.
The first Joker brought in about $96.2 million in the first week in 2019 in the US and a total of $335.4 million. That is a record turnover, the film also scored well worldwide. It became the highest-grossing R-rated film ever, with worldwide sales of approximately $1.07 billion. The film won two Oscars, Best Actor for Phoenix and Best Music for composer Hildur Guðnadóttir. In total, the film was nominated for 11 Academy Awards.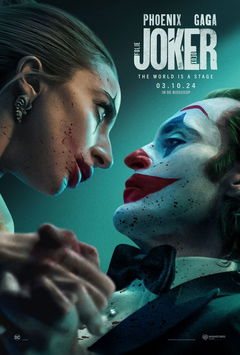 Joker: Folie á Deux (2024)
Joker: Folie á Deux is a 2024 action/crime film. The film, directed by Todd Phillips, stars Joaquin Phoenix and Lady Gaga, among others.
The production of follow-up film Joker: Folie à Deux will probably start next December. In the Netherlands the film will be released from Thursday, October 3, 2024 to be seen in the cinema. The full cinema agenda can be found here.
Image: Still 'Joker' via TMDb
---