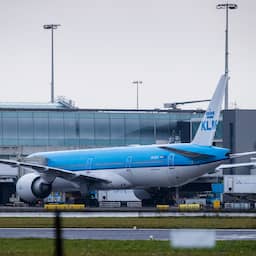 Demi van Kampen and Lucas Frantzen from Leiden left for South Africa today with the rest of their team for their participation in the Sasol Solar Challenge. The solar race will be held from 9 to 16 September.
The students from Delft were waved goodbye at Schiphol by their strategic coach Marc Lammers. In the coming month, the team will prepare for all the possible obstacles they may encounter in the race from Johannesburg to Cape Town.
The coming race is extra exciting for the students from Delft, because this year they will appear at the start for the first time in the history of the Solar team with their own engine. The new engine can deliver up to twice as much power with the same weight and is more efficient than the previous engines. The team is confident that after a number of difficult years, in which the car burned out completely, they will again take the first place for the Netherlands this year.
Sasol Solar Challenge
The South African Sasol Solar Challenge is a biennial solar race from Johannesburg to Cape Town. This year, teams from around the world will compete to complete this eight-day race without using a single drop of fuel. The Sasol Solar Challenge is unique because of the varying weather conditions and an altitude difference of almost 2,000 meters. This is the ultimate test for the brand new technology in solar cars.
Challenge
The race in South Africa is not only a technological challenge. The race also demands a lot from its young participants mentally. A team of eleven TU Delft students is working towards the moment of the race in a year's time. They were coached again this year by strategic coach Marc Lammers. He says it is special to see how motivated the students are. "These students stop their studies for a year to be able to concentrate full-time on the race. Every team member has his own role in this. I think it's cool that I was able to guide them again this year."
Lammers helped with team building and prioritization in several sessions. Marc also assists the team with difficult choices, such as going for the engine that he developed himself. "Hopefully that will ensure that we cross the line again this year as the winner."
Explore
In the period leading up to the race, the students have their hands full with the preparations. For example, they will explore the route, but in the reverse order. So from Cape Town to Johannesburg. Just before the start, scrutineering and qualifying will follow. Just like in a Formula 1 race, the car is inspected and the team has to secure a good starting spot. "We try to find the balance between saving our strength and conquering a place at the front of the starting line," says Lucas. "But regardless of our starting position, the race is going to be exciting anyway."
---