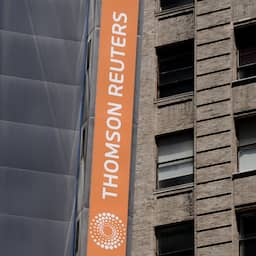 Aug 04, 2022 at 10:36Update: an hour ago
Journalists from Reuters news agency in the United States will go on strike for 24 hours on Thursday because of their dissatisfaction with their salary. It is the first strike in decades at Reuters.
By our entertainment editors
The reporters argue that the annual wage increase of 1 percent is below par given the high inflation. Media company Thomson Reuters previously proposed this increase in a new three-year collective labor agreement.
The strikers believe that the company has not acted in good faith in the collective agreement proposal and that they are being treated unfairly.
The strike is being organized by the journalists' union Communications Workers of America's NewsGuild. According to the union, about 90 percent of the 300 Reuters members participate in the action.
One of the journalists affiliated with the union says more was being asked of Reuters employees when the corona pandemic broke out. Nothing has been done in return, while that was expected. Reuters says it is fully committed to wage negotiations with NewsGuild.
NewsGuild has recently held more campaigns because of dissatisfaction with employment conditions, including at the Miami Herald newspaper and the BuzzFeed news website.
Image: ANP
Read more about:
MediaThomson ReutersMedia and Culture
---