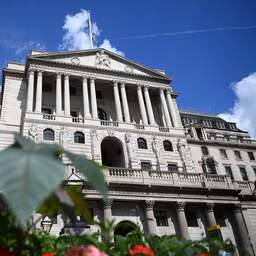 The British central bank has raised the key interest rate by 0.5 percentage point, the largest interest rate step since 1995. The Bank of England wants to use this to combat high inflation, which rose further in June to the highest level in forty years.
The prices of energy and fuels in particular have risen sharply, partly because of the war in Ukraine. The Bank of England expects the cost of living for Britons to rise even further.
By raising interest rates, borrowing money becomes more expensive and less money is available, which should push prices down. Inflation in the United Kingdom rose to 9.4 percent in June.
---